New Delhi: The current situation in Pakistan is not conducive for India to resume cricketing ties with it and there is no chance of the two countries playing a match in the near future, IPL Chairman and Congress MP Rajiv Shukla said on Sunday.
Addressing a press meet, he said India was very concerned about the security of its cricketers and would do nothing to compromise their safety, thus ruling out any cricketing ties with the neighbour.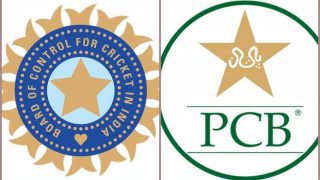 In this Uttar Pradesh city to take part in a meeting of the state cricket association, Shukla, citing the killing of an Indian Army officer and four soldiers on the Line of Control in Jammu and Kashmir by Pakistani Army in a ceasefire violation, said in such a situation, there could be no cricketing ties.
Meanwhile, the Pakistan Cricket Board (PCB) Chairman Najam Sethi has acknowledged that all countries want to play against India as it allows them to earn maximum revenue. Sethi disagreed with the notion that the Indian Board tried to hold the International Cricket Council hostage all the time.
"I don't think we need to use such words like a hostage. The fact is that broadcasters are from India, India has the most money. Every ICC member wants to play India as this allows them to make money and India is a top team as well," Sethi told reporters.
"India's point of view or that what they think is that since they contribute most revenues to the ICC they should get more but for us all ICC members are equal." (PTK)